Adam learned to play UNO at Grandma's house on Thanksgiving Day. He just loves it! Now he wants to play it all the time. We must be playing 50 games of UNO a week right now.

On December 1 Adam lost his first tooth!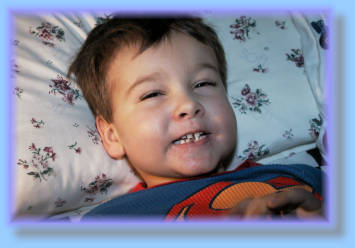 Adam shows off his missing lower front tooth.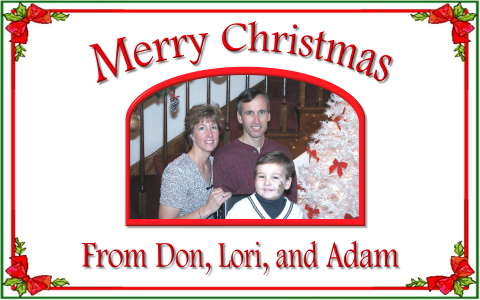 This is the front of our Christmas Card.

I made it and the inside using PhotoImpact.


On the way home from Physical Therapy one afternoon Adam told me he could count to a hundred. He went to 110 and only missed a few numbers. I asked him if he had learned to count in school. He said no, that he did it by himself. I am not sure about that. Anyway it was pretty impressive. I have not heard him count above 30 or so before this.



Adam's Story Conclusion

Previous Page