Dad's friends:

Tom is my best friend. Tom and I go back to our Hobie Cat sailing days of the late 80's. We share a lot of other interests, including computers. I greatly respect and admire his abilities as a programmer and project leader. He is The Wizard of EDS, where he works in the Virtual Reality Center, creating state of the art systems in Virtual Reality.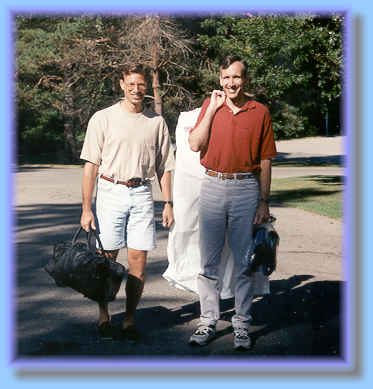 Here we arrive for Tom's wedding.
He asked me to be Best Man.
Tom on the left, me on the right.