We got up at 5:00am this morning to leave for Florida on Adam's wish trip. The Rainbow Connection even provides a limo so we do not have to worry about getting to or from the airport! The limo arrived just before 6:00. Our driver's name was Terry. He was in the Korean War, was on a band that recorded for Motown, and retired from General Motors. He does lots of things to keep busy in retirement. We could not ask for a nicer driver. Thanks, Terry.

At the airport we met another family leaving for their wish trip. They were from Warren. Adam became friends with Jacob very quickly. Adam really liked the plane ride. He watched everything while we took off and flew. We had a great view of downtown Cincinnati. Adam spotted palm trees while we were descending to the Orlando airport. He really associates palm trees with Florida.

Adam and his new friend, Jacob.


At the Orlando airport we were met by a Give Kids The World (GKTW) helper. John was really nice and helped us with getting our bags and rental car, which was a van. We followed his direction to GTKW village with no problems.

We checked in at the village around 2:00. Adam's grandpa, Harold, had been waiting for us for about two hours. He lives in Venice during the winter and came to stay with us for the six days we would be in Florida. Adam was given a stuffed Mickey Mouse at the office, which he really liked. We then moved into condo 116.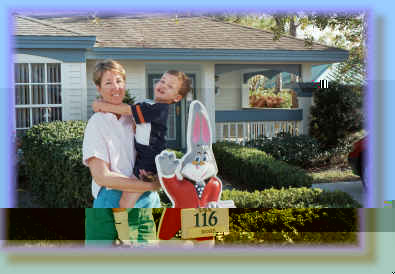 Adam and Lori in front of our condo.


After we got all of our stuff into the condo we took Adam swimming. Then we went to the GKTW Castle to see what was there. On the way to the Castle Adam had a ride on the carousel. The village has its own carousel just outside the Castle.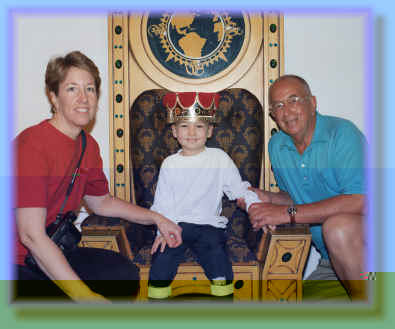 Adam, Lori, and Grandpa in the Castle.


One of the first things you see inside the Castle is a wishing well. Adam threw in a penny and wished he could walk again. There was a large area in the middle of the building for performances. In the back was a game room. Adam tried a racing game. Then I played air hockey with him. He really liked that. We played until dinnertime.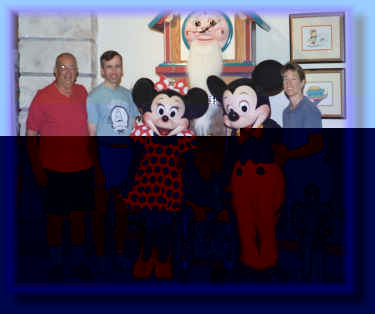 A group shot in the Castle.


We had dinner in the Gingerbread House. The people there are all volunteers and all are eager to do anything to help. They got drinks for us, carried our trays to the table, and got anything we forgot.

After dinner Adam and I went to the Castle to see a performance by a group doing Indian Dancing. They were composed of people who were all at least part Indian. Adam only lasted a few minutes and then wanted to leave. I took him to the game room and we played air hockey until the dances were done. While we were playing I asked him why he wanted to leave. With some prodding I got him to tell me it made him sad to see people dancing when he can't dance and that was why he wanted to leave.

After we left the Castle we had ice cream at the parlor by the pool. They have free ice cream every night.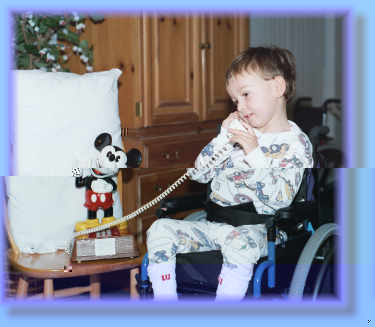 Adam calls his grandma in Michigan to say goodnight.
Give me more!
I've had enough, back to January